National Players of the Week
Nov 10, 2021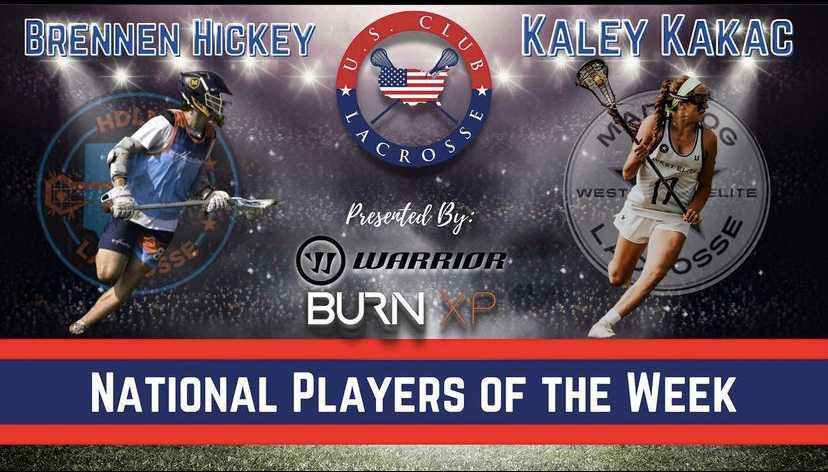 National Players of the Week
The National Players of the Week presented by @warriorlax are @brennen_hickey & @kaleykakac
.
Kaley was a dominant player at the draw all weekend and was a major factor on both ends of the field. She helped lead the @maddogwestelitegirls 2023 team, who had a terrific weekend on the east coast playing against the top teams in the country.
.
Brennen had a monster weekend at the NXT-Can Am. Had one of the most impressive showcase showings earning a spot@in the all star game and then helped lead his @headlineslaxclub 24 Navy team to a 3-0 record with 10 goals and 10 assists.